With COVID-19 stay-at-home orders in full effect, try getting started on spring cleaning to stay productive and in good spirits! As you whip your lovely Trillium Apartment in order, your mood will undoubtedly brighten despite social distancing requirements. All you have to do is follow these steps to elevate the beauty of your home.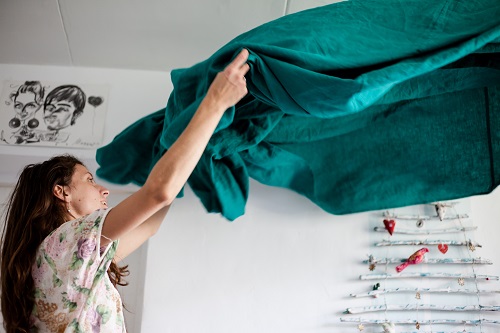 Get Inspired
If you need inspiration, you don't have to look far to find it, thankfully, streaming has got your back. Many TV series show the joys of cleaning up and share tips on getting the job done right, such as:
Before long, tuning in to these shows will get you ready to organize your own Fairfax apartments.
Create a To-Do List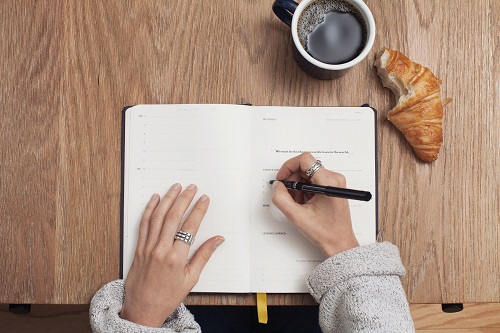 Once you're pumped up for cleaning and organizing, use that energy to create a list of all the things you have wanted to do in the past year. Take a walk around your luxury apartment to jog your memory, jotting down the cleaning, tidying, and reorganizing tasks that catch your attention.
Use that list to create a plan of action that will help you tackle the most important tasks first. Break up each item into categories and put them on your calendar across the coming weeks. That way, you will be ready to work and use your free time productively.
Grab Ahold of the Right Products
Cleaning doesn't have to be a chore. To make it fun, you just need to have the right products on your side. If scrubbing up the stovetop bums you out, for example, then pick up Magic Erasers to blast through the grime with minimal effort. On the other hand, if you are looking to make the toilet shine, then a pumice stone will quickly become your best friend.
Reflect on your least favorite tasks, then check out the best products on the market to find your match. Need help with some motivation? Check out these cleaning products that are so fun, they have gained a cult following.
Bring in the Kids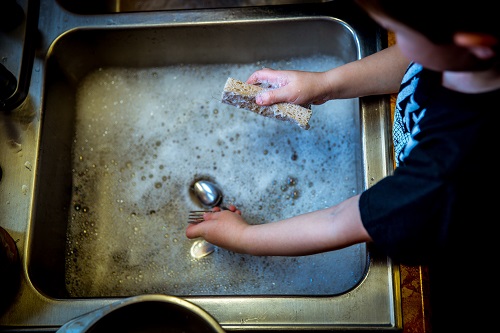 Whether you are scrubbing down the counters or organizing the drawers, these kinds of tasks are a lot more fun when tackled as a group. If the kids are bouncing off the walls without school to rein them in, harness that energy and use it to complete your spring cleaning. You could even make it an exciting event by teaming up and squaring off head to head on finishing the tasks the fastest or with the most flair!
Blast Your Music
Music makes everything better and cleaning is no exception. So, turn up the tunes and jam all over the house while completing your tasks solo or as a group. Break down the tasks into small steps, then challenge yourself to complete each one before the song ends. By the end of the album, you will delight in just how much you have gotten done while social distancing. Just be sure to use your head phones or air buds so you don't disturb your neighbors!
With spring cleaning done, you can rest assured that your luxury apartments are a great place to hunker down. If you are in need of an upgrade, however, simply touch base with our team to learn how to apply today for brilliant townhomes and apartments in Fairfax VA.
Before you know it, you will be enjoying all the incredible amenities in our community, such as working out at our top-notch fitness center, or enjoying some outdoor fun in the plaza with your family! The plaza has everything you'll need for a fun packed weekend, including ping pong tables, outdoor fire pits, corn hole, bocce ball, hammocks, and more! Check out our gallery today!