As social distancing continues, heading out to the mall to stay cool is off the itinerary. Instead, you have to think outside the box to cool down and keep comfortable while at your Fairfax, Virginia apartments — and we are here to help. You can use our sure-fire tips for keeping temps down to make the most of your summertime at home. Take a look and get started today.
Get Outdoors to Play Some Games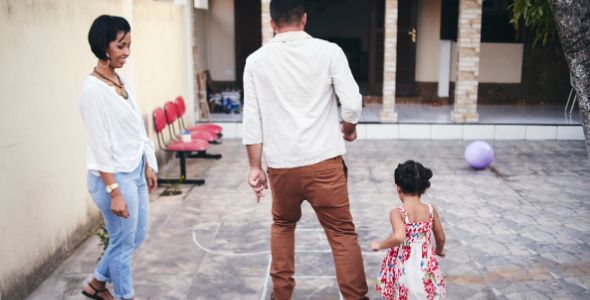 Before the sun starts blaring down, get outdoors to play some games. As you try your hand at bocce ball, ping pong, and cornhole, you will get your blood pumping and heart rate up. Once you are done, just sitting in a cool shady area will feel like a treat, even as temperatures begin to rise. You can then take it easy during the afternoon and evening, confident that you already got in all the activity your body needs before the day starts to heat up.
Bonus tip: try taking a cool or lukewarm shower to refresh and save on your gas bill!
Fill a Footbath with Ice Water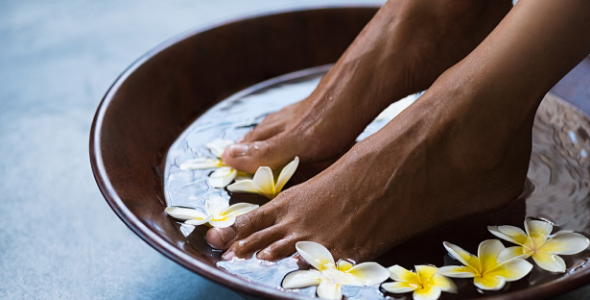 After returning home, treat yourself right with a foot bath filled with ice water. Upon plopping your feet into the icy basin, you will quickly find it easy to cool your jets. You can then watch movies, play video games, or read a book without feeling overheated despite how much temperature inside your apartment increases.
Carry a Cooling Towel Everywhere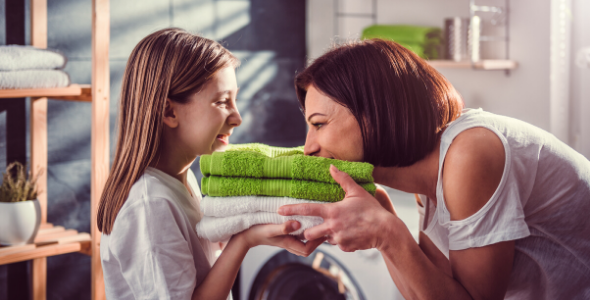 Whether you are out playing games or sitting at home, make sure to always have cooling towel within reach. Often made from a lightweight microfiber mesh, these towels help dissipate heat faster than you could ever believe. Before each use, make sure to wet them with cold water and wring them out. You can make them even more effective by keeping a couple damp ones in the fridge and swapping them out as you go about your day.
Put Fruit Kabobs in the Freezer
If you put fruit kabobs in the freezer before you head out, it is easy to stay cool once you return home. To make these pops, just cut up your favorite fruits into chunks and slide them onto wooden skewers. Fruits that work great for this purpose include:
Strawberries

Bananas

Watermelon

Cantaloupe

Grapes

Kiwi

Pineapple
Even whole blackberries and raspberries like to join the party. With your kabobs ready to go, put them in the freezer on a cookie sheet until frozen through. Then, you can put them in freezer bags to store through the summer, though they likely won't last a week.
As you use each of these tips, the summertime heat will become much more bearable. You can then sit back and relax in your Fairfax, Virginia, apartments even as temperatures rise.
If you find it is time to upgrade your apartment home, come check out the options at Trillium Apartments. You can simply give us a call at (540) 242-8688 to set up a time to tour our apartment community. Since COVID-19 continues to be a risk, we also offer video tours if you prefer.