Fairfax has many exciting events and activities to keep your weekends busy. In fact, the many things to do around town make this an ideal location for upscale apartments. Yet COVID-19 has changed that. Today's apartment dwellers have ample time on their hands as they are social distancing instead of enjoying the unique attractions of the region or grabbing drinks with friends at B Side or the Blue Iguana. This means plenty of time for DIY projects. If you're looking for some weekend projects to help you pass the time while social distancing, and want to experience an apartment transformation while you're doing so, consider these easy weekend projects that pack a big impact.
1. Create a Go Zone in Your Entryway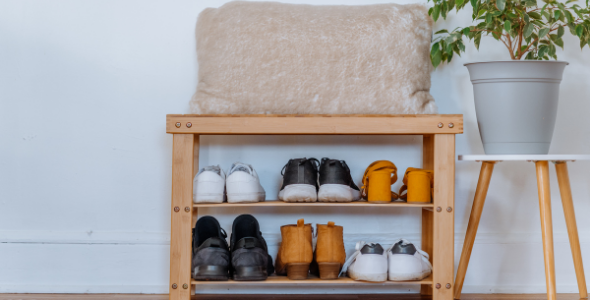 Is your entryway a bit cluttered? This is a common problem because the entry is where you start and end your day. It's easy to just toss your keys, the mail and other items on a shelf or put your purse or bag on the floor as you walk into the apartment. Soon, the area becomes cluttered and overrun.
A solution to this common problem is to create a "Go Zone" in the entry. Add some hooks, a catch-all basket and an attractive shelf where you can set your things in an organized manner. This will help contain the clutter and also keep you from running around the apartment looking for your keys the next day.
2. Paint Some Furniture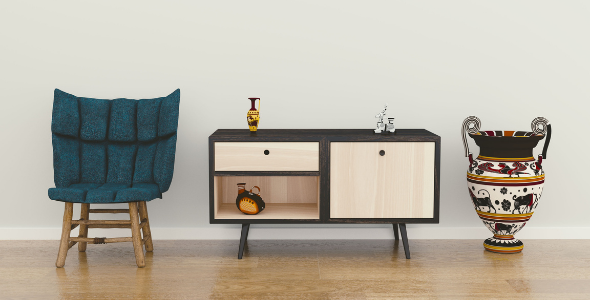 If you're wanting to change up the color of your apartment a bit, but don't want to mess with painting walls, consider painting furniture. A bright coat of paint over worn chairs or your dining room table can make it feel like new. If you don't want a brightly colored dining set, consider tackling a shelf or end table. The pop of color will bring interest to your space.
3. Declutter the Shelves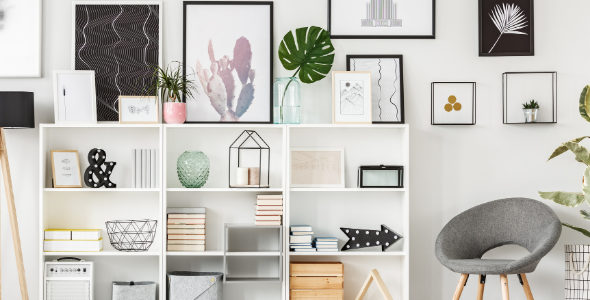 Bookshelves are great when living in a luxury apartment community because they add additional storage, but they can quickly become overrun with books and decorative items that detract from the look of your space. Decluttering and re-organizing your bookshelves will actually create a significant apartment transformation in just a weekend. With bookshelves that lack clutter but embrace the ambiance of your home, you can change the appearance of your space.
Each of these apartment transformation tasks takes a weekend or less, but make a big difference in how spacious and inviting your apartment feels. While social distancing, you have the time to tackle these weekend projects. If you're looking for luxury apartments in an ideal location in Fairfax, consider Trillium Apartments. Our apartment community has luxury amenities that will make your time of distancing more comfortable.